Betdaq never offered the option of 'keep bets' so a few years ago as a work around we added some options in the main settings area that will allow the user to decide how they wanted there bets handled when markets went in-play.
Since then they introduced XSP (Their version of SP) so we have also added this option to the same settings area.
To access these options click 'Settings' near the top left corner of your screen and navigate through
Edit settings > Behaviour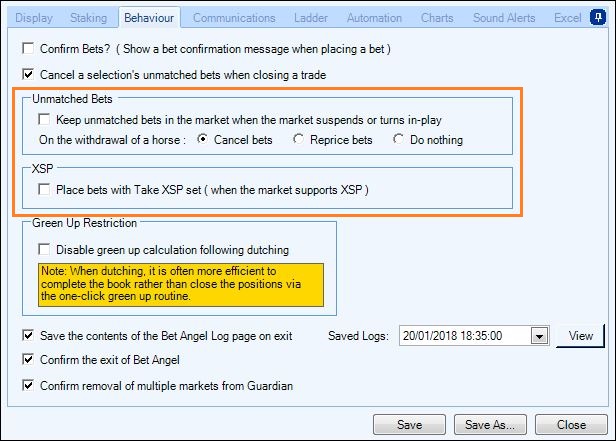 If you tick both the 'Take XSP' and 'Keep Unmatched Bets' options, then the XSP order will take precedence when supported by the market.

Ticking both options will mean if a market does not support 'XSP' then your unmatched bet will at least still be 'kept' in-play so will offer some chance of it being matched.