In response to demand to enable more ladders to be displayed on the screen at any one time, we introduced flexible ladder layout options. However, when disabling the Market Depth and Greening columns in the ladder view (by using the ladder settings in the settings editor) it is possible that the ladder view will become unreadable with some words wrapping or the P&L being hidden.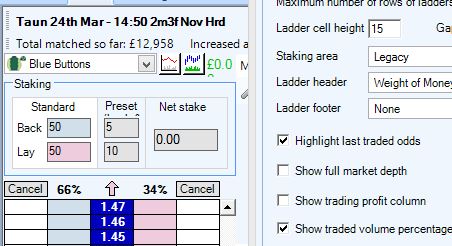 Because Bet Angel is now customisable and flexible it is possible to widen the column widths to 50 pixels via the settings editor. Set the staking area to 'Compressed 2'.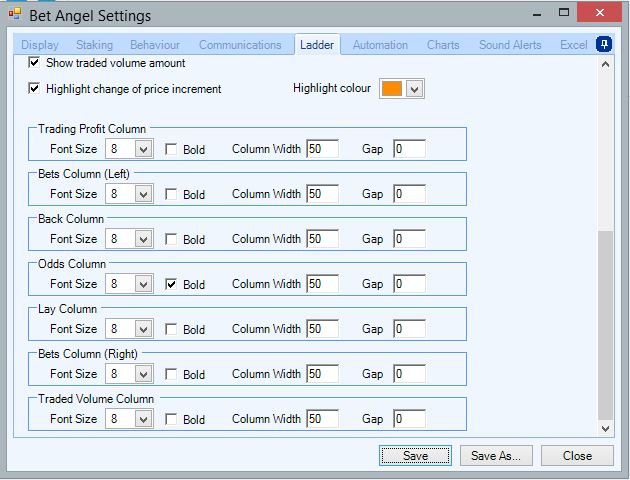 This will restore the readability of the P&L area.