Occasionally, you may need to send a screen shot of Bet Angel into Support. These can be useful to show settings, error messages and so on when diagnosing a support incident.
There are many ways to take a screen shot.
It is not recommended to take a photograph of your screen. These are unclear, difficult to use and not necessary. There is an easier way.
Taking a screen shot using Windows
Method 1 - To take a screen shot using Windows press 'AltGR' and the 'PrtScn' keys together simultaneously. This copies a snapshot of the currently active window into the Windows clipboard. You can then use Ctrl+V to paste this into a mail. The AltGR button is usually found just to the right of the space bar. The PrtScn button is usually found at the top of the keyboard to the right of the function buttons.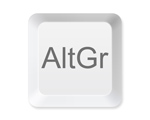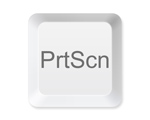 Method 2 - Use the Windows Snipping tool. This can be useful if you wish to quickly take an image of the screen and save it as a file. To find the snipping tool press the Windows key and search for 'snipping tool'. Once open, use the mouse to click and drag the area you wish to copy. Then click the disk button to save the image to a file. You can then attach this image to a mail or upload it to the forum or a support ticket. See here - http://windows.microsoft.com/en-us/windows7/use-snipping-tool-to-capture-screen-shots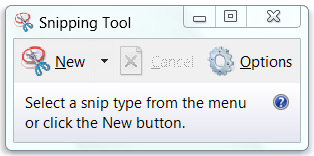 Method 3 - Press the PrtScn button on its own. This takes a snapshot of the whole screen area - including any multiple monitors you have set up. Paste this into a document using Ctrl+V.